Dried Blueberry and Walnut Chicken Salad.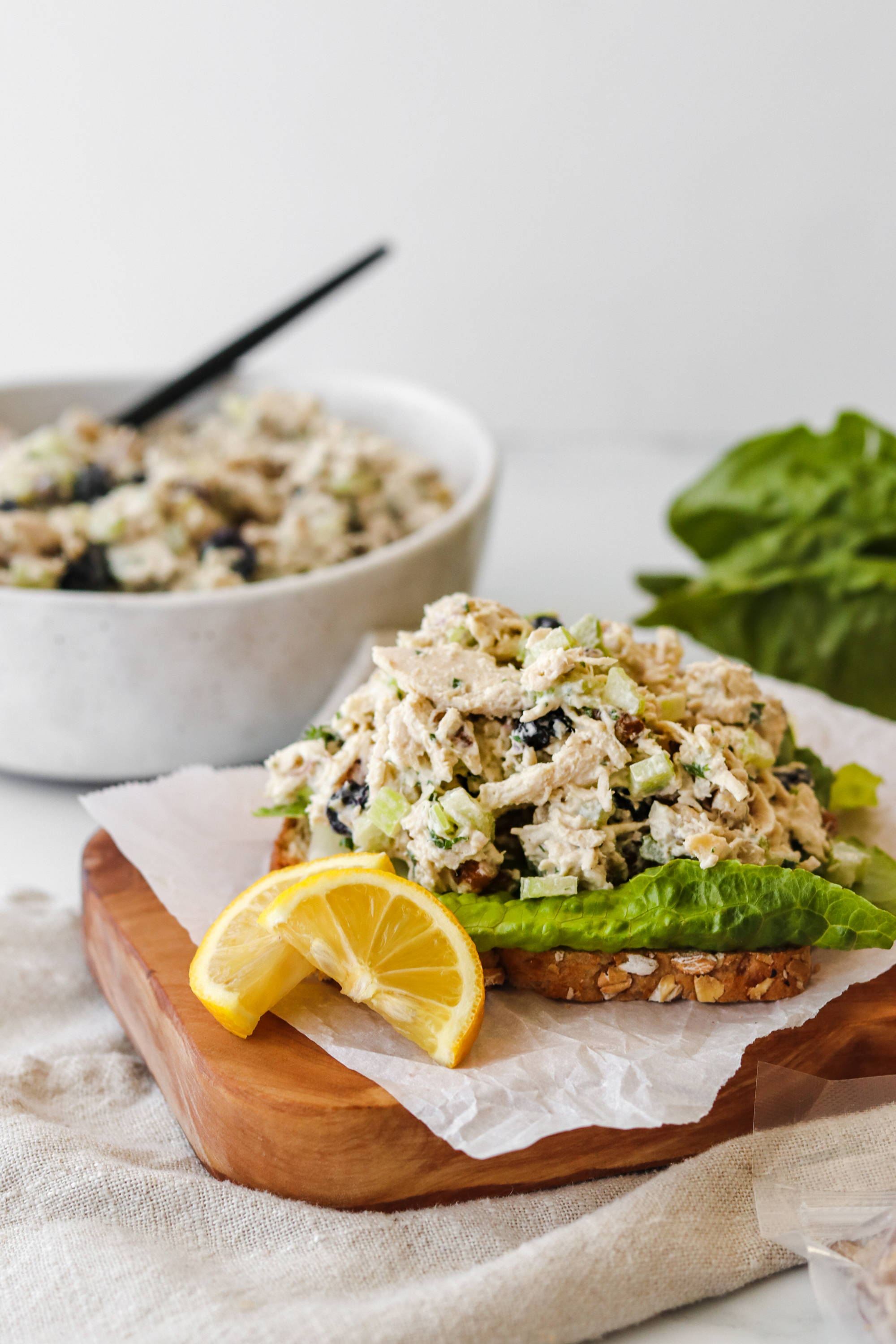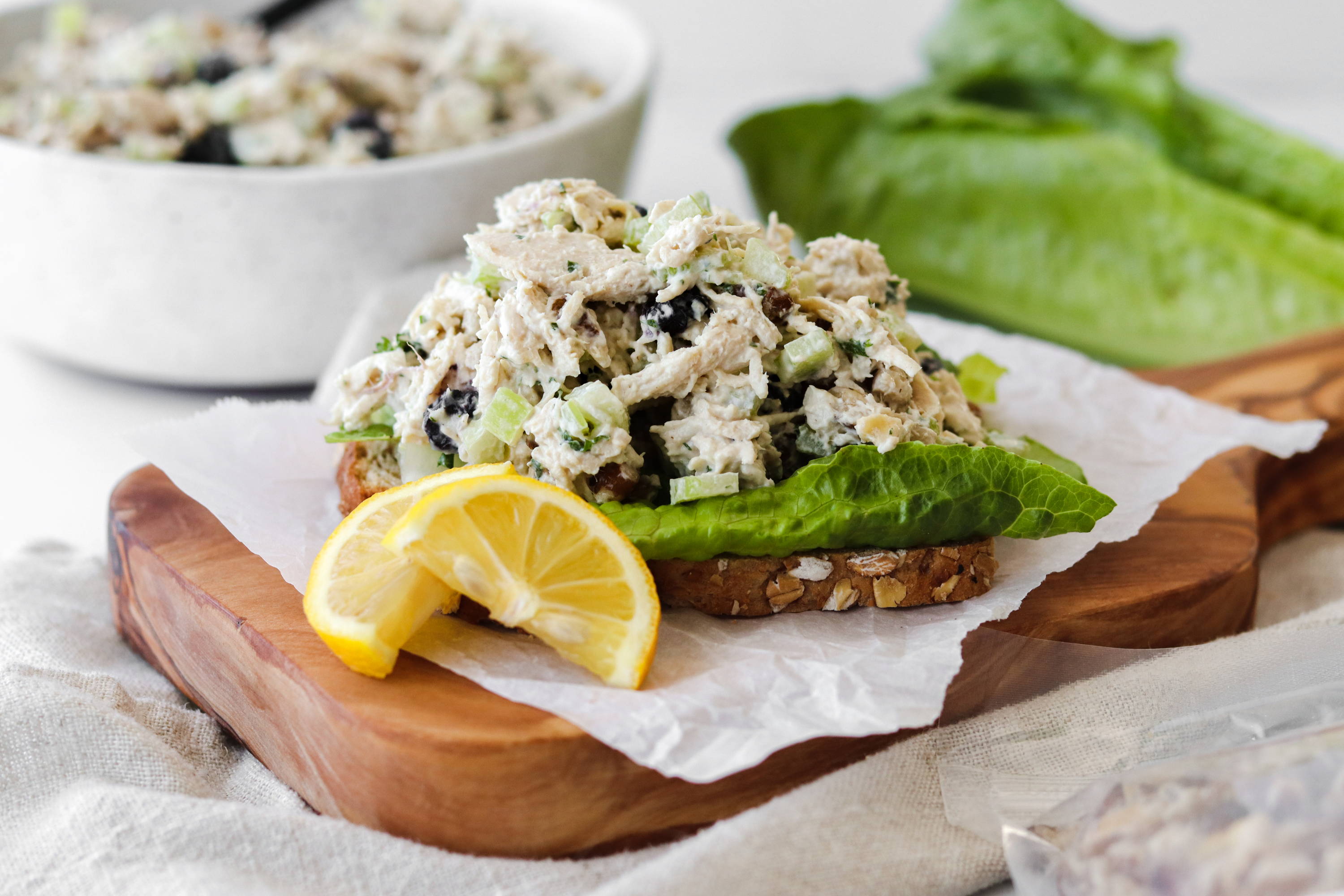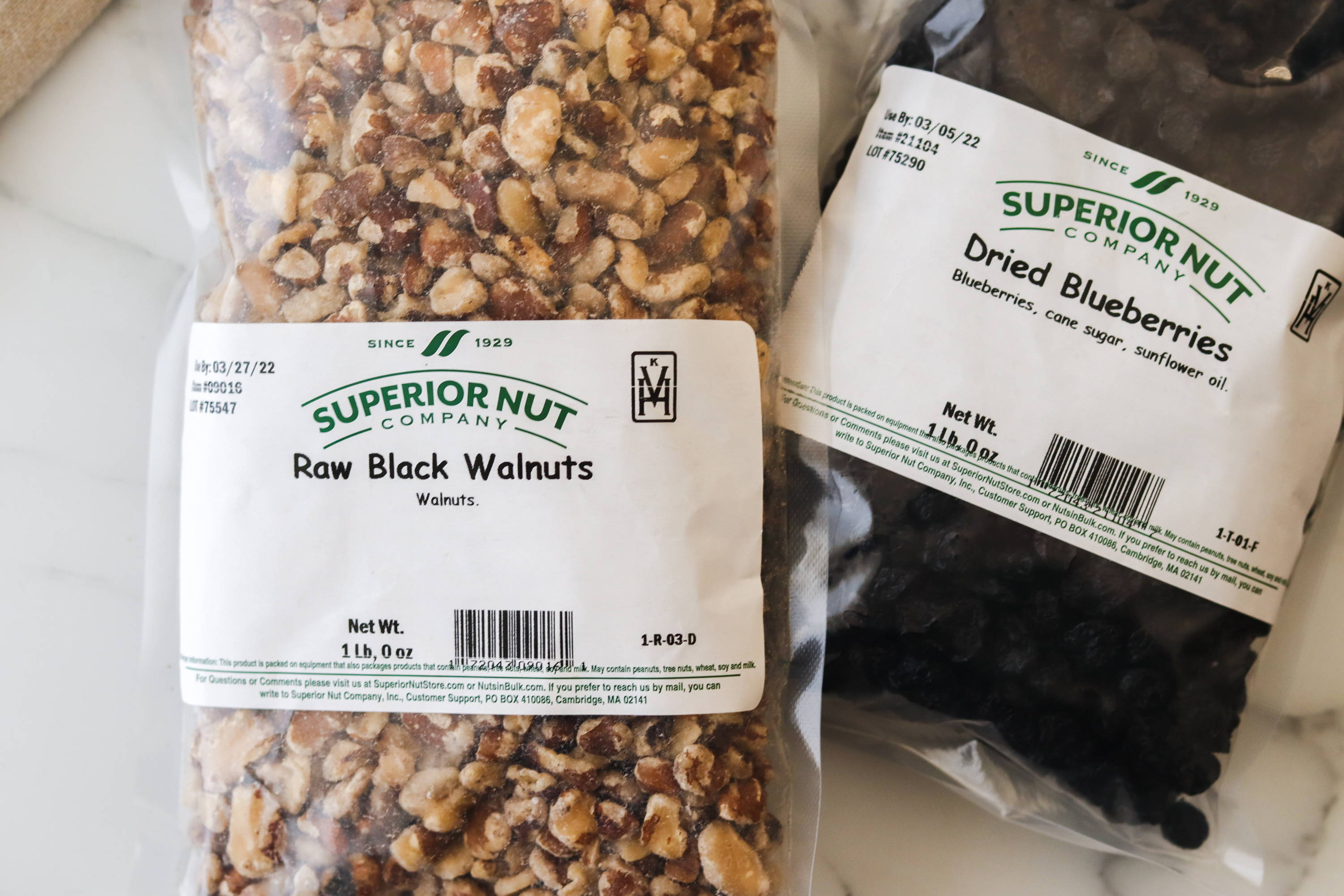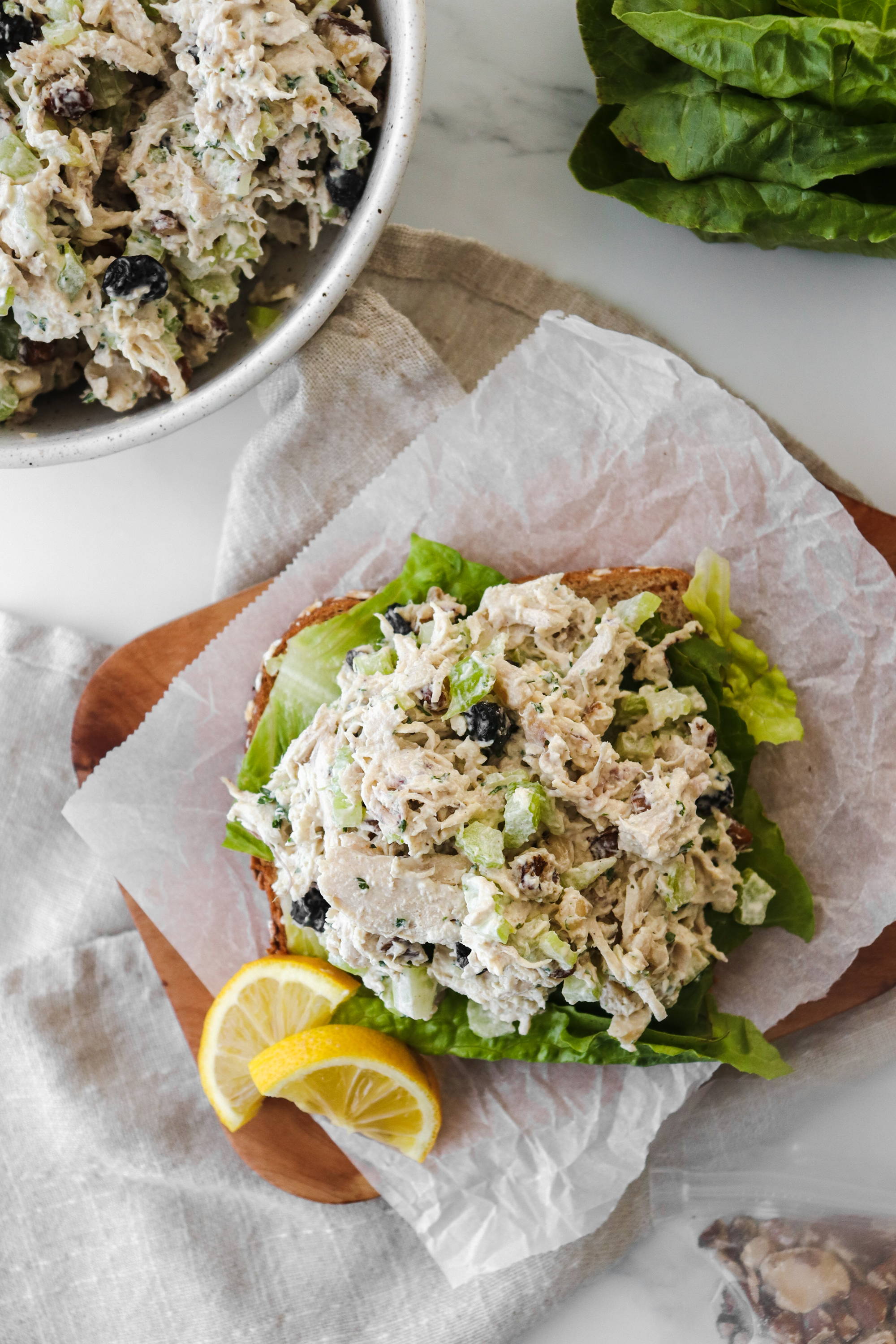 A classic in many households, chicken salad is known for its simple but flavorful ingredients. It's satisfyingly creamy and filling, with extra texture from crunchy nuts and chewy dried blueberries, and versatile for any time of the day or week!
An Elevated Chicken Salad
This chicken salad is not far from a traditional version with basics like celery, mayonnaise, dijon mustard, and shredded chicken. To lift it up just a bit, this recipe includes Dried Blueberries and chopped Raw Black Walnuts! The crunchy pieces compliment the softer bites of chicken and the simple dressing. Chicken salad certainly goes great between two slices of bread, but also atop a bed of lettuce for a lighter meal. You can even try it as a dip with crackers, pretzels, or pita chips!
Trying New Lunch Recipes
The best lunch recipes are quickly to put together while also satisfying and easily stored.
Mix it up in just a few minutes and you'll have a simple go-to meal that's perfect for a lunch. Add this chicken salad to your rotation of lunch recipes for something different from what you usually do. Or, try enjoying it in more ways than as a sandwich: In large lettuce cups or on some mixed greens is a great way to have a healthy chicken salad meal.
Cooking with Dried Fruit
Cooking with dried fruit can be as simple as incorporating soft and chewy dried blueberries for contrasting texture, sweetness, and a dash of tart. Dried fruit goes great on salads with leafy greens and creamy salads like this chicken salad (or a pasta salad!). To switch things up a bit, try Dried Cranberries or Dried Cherries in this chicken salad.
Ingredients for chicken salad
Ingredients for dressing
½ cup mayonnaise
3 tbsp sour cream
1 tbsp dijon mustard
2 tsp apple cider vinegar
2 tbsp fresh parsley, chopped
Other ingredients
Sliced bread
Lettuce of choice
Directions
In a medium bowl, stir together the shredded chicken, celery, walnuts, and dried blueberries.
In a small bowl, whisk together the ingredients for dressing. Pour dressing over chicken salad and toss to coat.
Cover and chill for at least 30 minutes before serving.
Serve between two slices of bread, in lettuce cups, with crackers, or however else you like.